2019 BMW 330i M Sport First Drive Review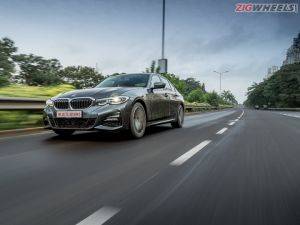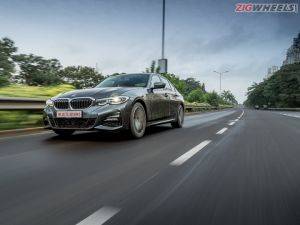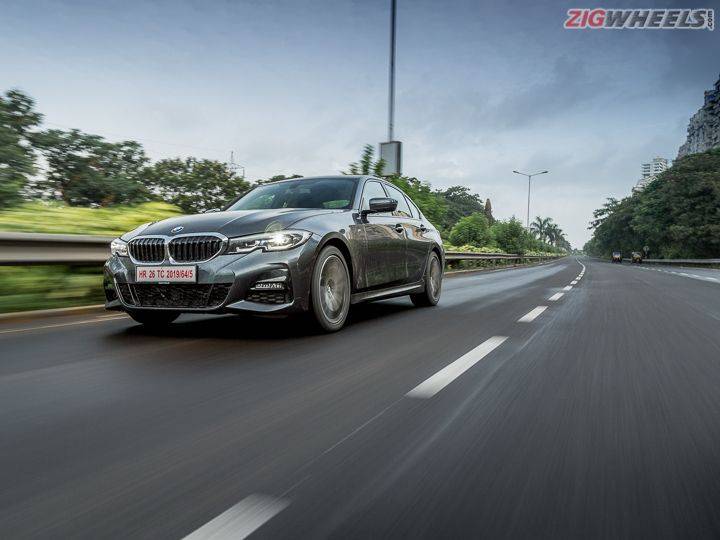 The new 3 Series is larger, lighter and far more pleasing to your inner geek. But is that what really matters? After all, even BMW defines this a sports sedan, not a luxury sedan.
This means the has to preserve the innocence of a true BMW. Simply put, this entails being THE machine for those who love the visceral experience of a fun-to-drive car.
But with more gizmos and supposedly improved sensibilities, has the 3 Series added to its core BMW charm or has it turned into yet another please-all luxury sedan?
Roar For Me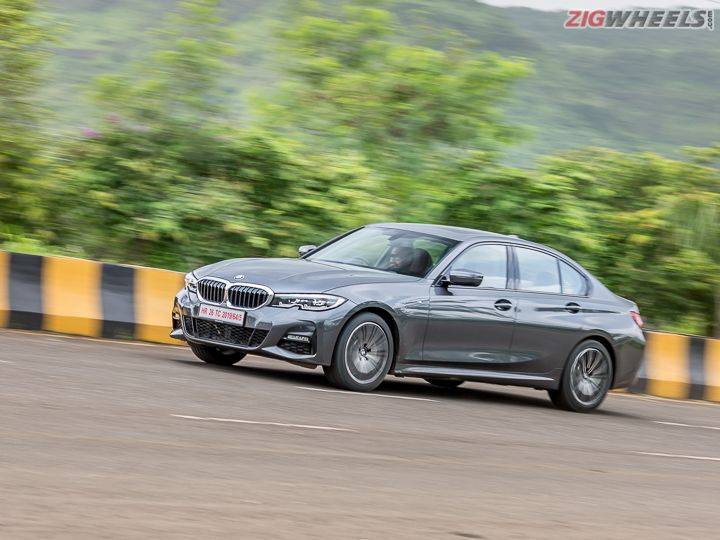 An electronic parking brake comes into sight and Bimmer purists unanimously let out a high pitched screech A sign of things to come, surely? Everything toned down to make the experience all about comfort and ease of use alone?
Well, not quite. Floor the throttle and right from the word go, the rear wheels push the 330i ahead with vigour. In a matter of seconds (5.8 as per BMW's claim), the car rockets past 100kmph and keeps climbing north with as much ease as it had for the first 100.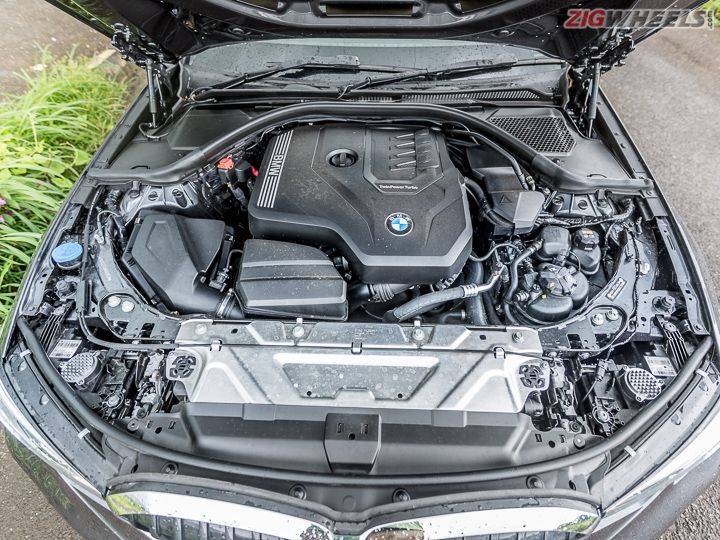 If you're from the 'too long, didn't read' generation, the headline of this sedan's performance has four words - effortless, immediate, smooth andamp; fun. Whether it's regular driving or making fast overtakes, no situation gives you the feeling that you're asking much from the modest 2.0-litre, 4-cylinder petrol engine. With Sport Plus mode engaged, the throttle gets far more sensitive, the 8-speed automatic transmission drops gears at the slightest instigation and the engine, though turbocharged, roars all the way to 6800rpm There is a great sense of urgency when you want to go fast and there is, quite literally, push-you-into-your-seat performance readily available.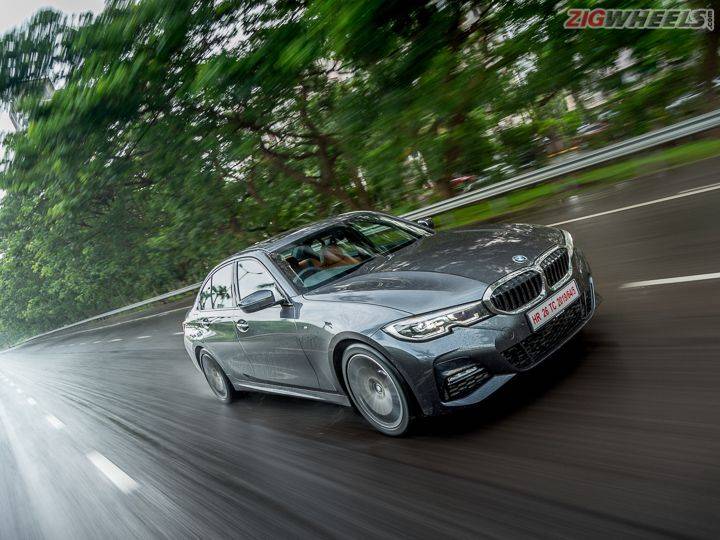 Speed aside, it's the powertrain's responsiveness that wins you over. There's no waiting for the power to build up because there's so much torque available at low revs. At 258PS/400Nm, the new makes 6PS more power and 50Nm of added torque. The peak torque itself is made from as low as 1550rpm. In Sport Plus, it also makes something else, noise And it's a beautiful one. With the muffler's valves opened, the 330i lets out a smooth and sexy bellow that sounds great whether you're driving or even hearing it fly past, garnished with little lift off burbles and pops.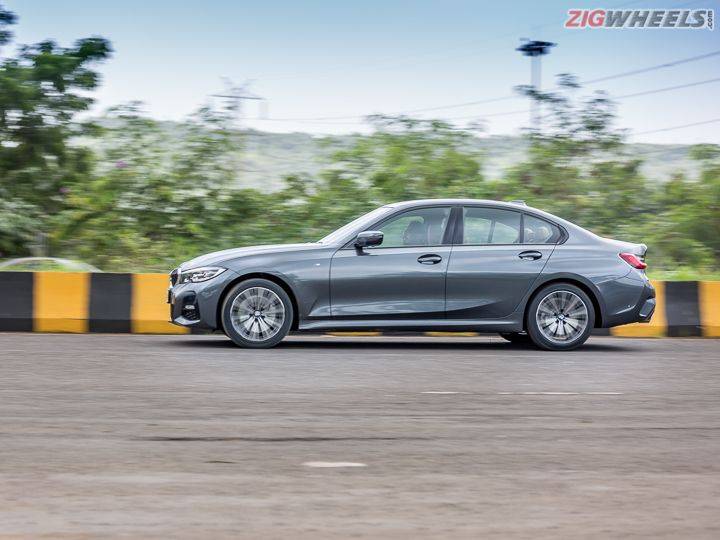 But excitement aside, there's a great deal of sophistication to the wild DNA. Launch hard off the line and the transmission runs through the gears quickly with the engine revving hard. But even so, the gear changes are plenty smooth. Driving this hard is good fun but the behaviour isn't unruly or jerky. Think about how all this delicious fun is delivered from a relatively small engine and you can't help but marvel at how far engineering has come.
End Of Story?
Not at all. But it's time for a statement that may be hard to digest. The outgoing 3 Series was not the enthusiast pleaser we hoped it would be. We had the old 330i and Skoda Octavia RS on test at the same time, back in 2017, and the Bimmer got Czech mated on every front, including handling.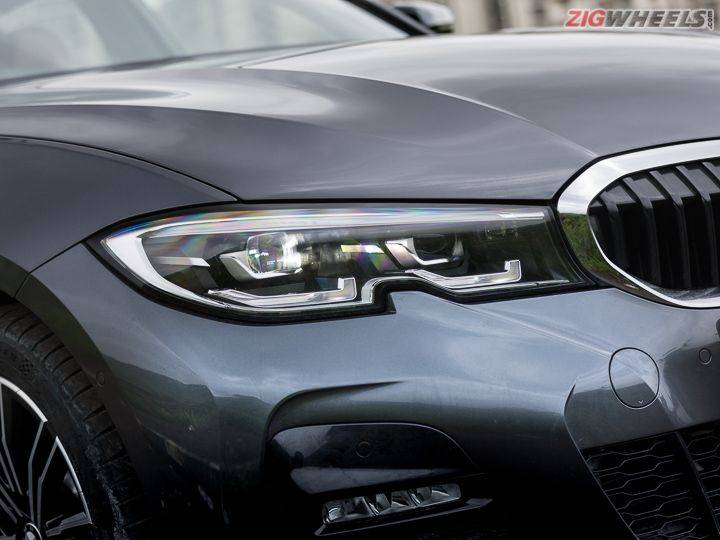 The F30 belonged to a generation of BMW cars that started tilting more towards luxury and less towards hardcore driving fun, given that contary to what many believe, driving enthusiasts are actually a minority. Now, though, old wrongs have been corrected. While the old steering was lacking in feedback and even felt a bit slow for sharp turn-ins, the new one is quick and well weighted into corners as it is pinky finger light at parking speeds. It gives you the confidence to start your steering input that little bit later into a corner, with the staggered 225/40 R18 front andamp; 255/40 R18 rear Michelin Pilot Sport 4 tyres gripping brilliantly.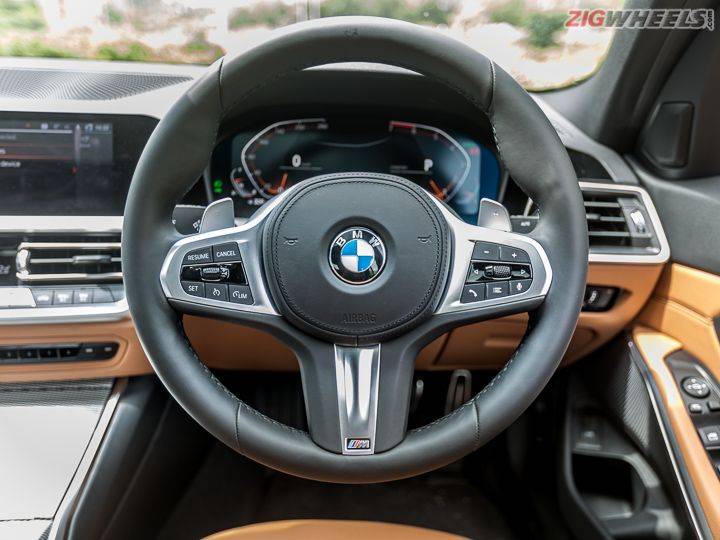 Would hardened enthusiasts want more from the steering? Probably. The steering could've been a little sharper and offer more feedback, but the setup here does enough for enthusiasts to happily play point-and-shoot around corners, while not being so sharp that untrained hands should be fearful of having some fun with the 330i.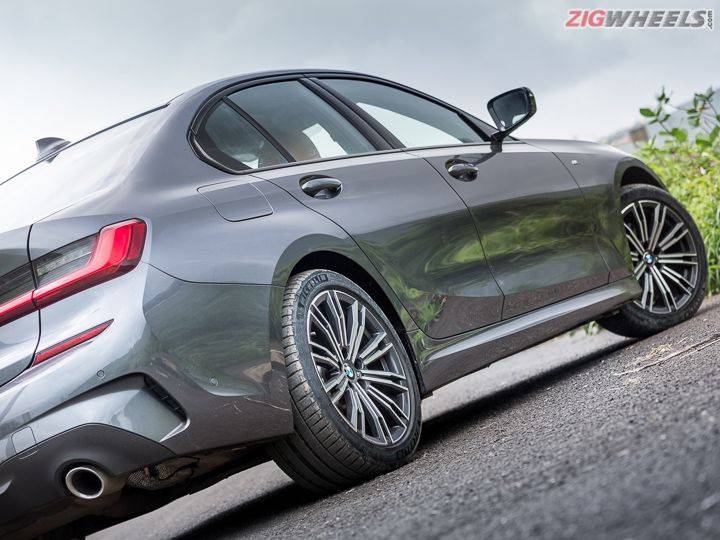 Steering aside, what gets a stark improvement is the chassis. Not only is the new car upto 55kg lighter, it's also more rigid and BMW claims a clean 50:50 axle load distribution. The suspension also gets lift-related dampers as standard which control damping and compression far better than before, preventing the G20 3 Series from feeling floaty over fast bumps like the F30 did. Through lane changes, its feels far sharper and settles immediately over varying road conditions. This helps counter the body roll we experienced in the outgoing model, making it feel more precise on sharp turns.
Duality
Where the new 330i wins you over is with its split personality. While it's an absolute animal when you want fun, drive like a regular human and it's all luxury. Swap to comfort mode and the exhaust note is no longer audible and with part throttle, the engine is muted almost entirely. The cabin insulation is appreciable with not more than a little road noise creeping in. Due credit to the acoustic windshield and added foam padding in the A pillar.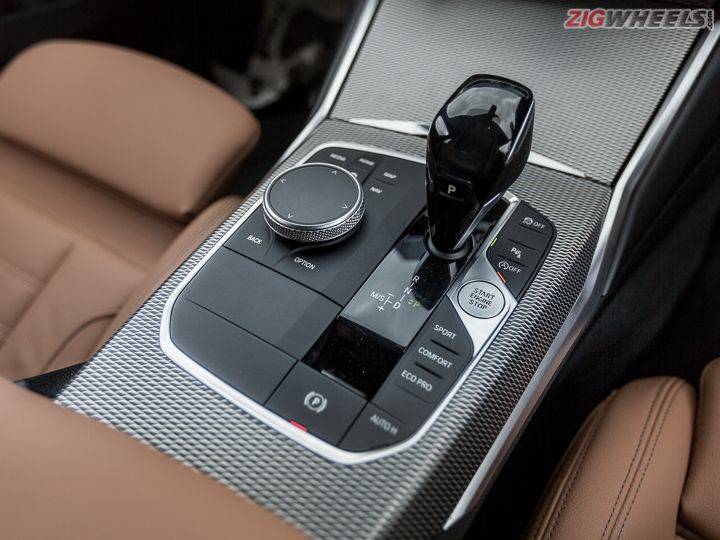 Drive in regular city traffic and this sporty car also works perfectly well as a commuter. In fact, we enjoyed using Eco Pro in the city as the power delivery is relaxed while still being adequate to do 60-80kmph without breaking a sweat or the throttle response feeling too numb. That low rev torque also means that you really ever use a fraction of the engine's grunt for daily commutes, which should help it reach or at least get close to its claimed fuel efficiency of 16.13kmpl.
The transmission is also easily one of the smoothest and most responsive out there. Yes, you do get paddle shifters but it always feels like the transmission knows what gear you'd like to be in before you do.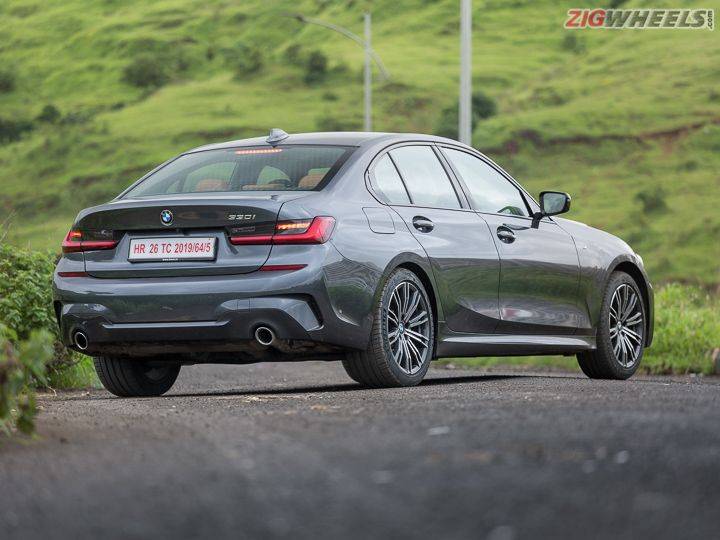 It's also more India-friendly. Something we tested with Mumbai's rain ravaged roads that plated up some heart freezing challenges. The approach road to BMW's service centre in Turbhe, Mumbai, for example, would have Chandrayaan 2 wondering why it needs to travel so far when the municipality delivers a more challenging landscape right here on earth.
Given its low ride, speed breakers have to be taken with caution and you have to be wary of scraping the chin on some bad stretches. That said, even some abnormally large speed breakers didn't make contact with the underbelly on our drive, with three occupants on board, of which two are heavy set.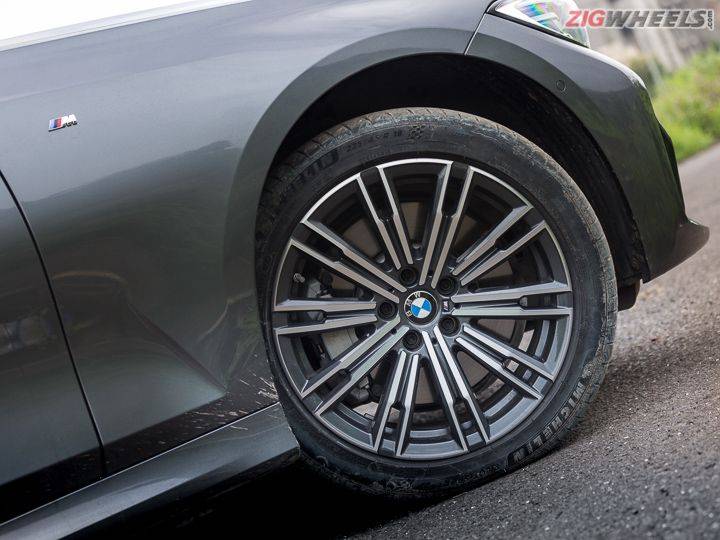 The ride is typical euro-car firm. Over uneven roads at slow speeds, there is some side to side movement and sharp bumps are audible in the cabin, though, you don't feel them as much. Suffice to say, you need to take it easy over bad stretches but it is certainly usable in our conditions, albeit with cognisance of the fact that a sporty low stance comes with its set of limitations.
At speed, though, the suspension settles immediately after highway undulations and the car rides flat and confidently even at speeds upwards of 120kmph.
Backtalk
Better but not the best. If you're looking for a more backseat focused experience, better choose more affordable alternatives from non-luxury brands like the VW Passat, Skoda Superb or Toyota Camry. That said, the rear row is a much nicer place to be in than before. For one, there's more knee room on offer and the seats also offer better support overall, especially underthigh.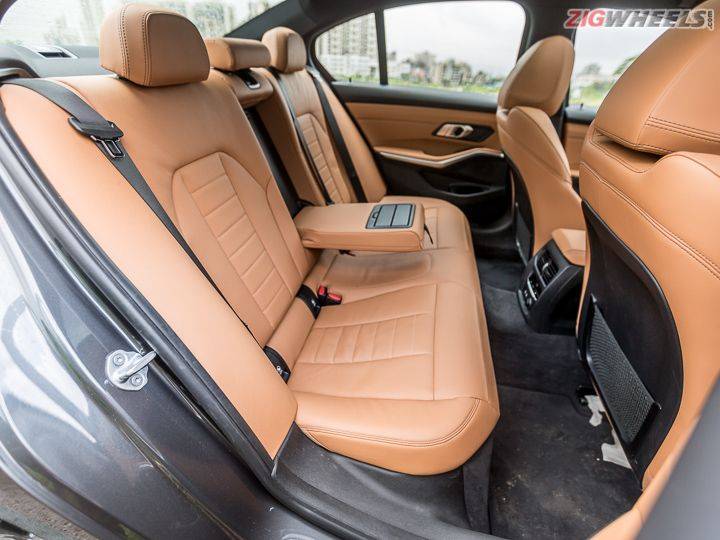 But with a low-slung sedan like this one, getting in and out is a bit tough on the knees. Additionally, rear seat occupants don't get much by way of amenities for something that costs nearly Rs 50 lakh ex-showroom. There a dedicated zone of climate control (temperature only), two USB Type-C ports, and an armrest with cupholders. There's no sunblinds or recline adjustment for the seat that you get in much more affordable and equally premium cars either.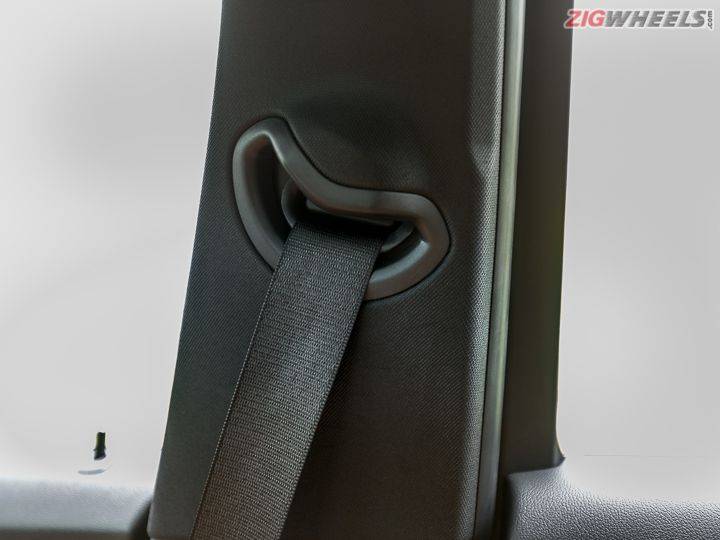 There are many misses that join the pack. A surround view camera, a head-up display, ventilated seats or motorised steering adjustment, among others. No passive keyless entry either, even though you do get push button start. Not what we'd deem them deal breakers but certainly reasonable expectations for this kind of money.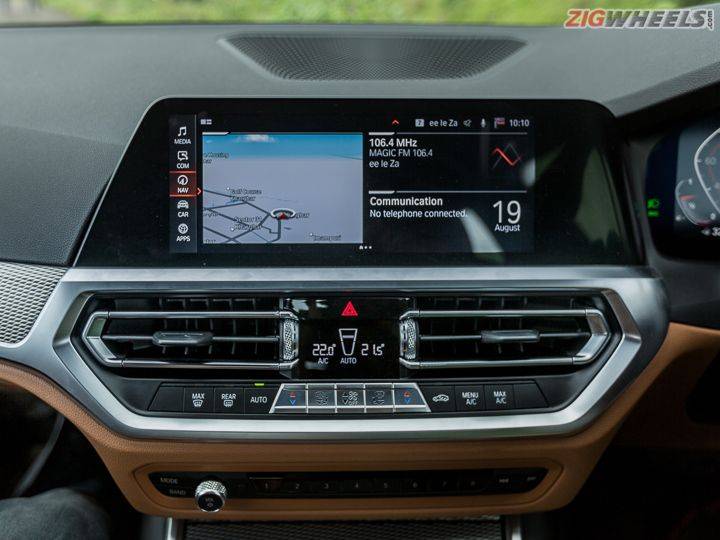 But there's also plenty to be happy about. The new 10.25-inch infotainment screen is very responsive to use and can be controlled via the iDrive dial or physical buttons and yes, even as a touchscreen. Sitting atop the control dial is a trackpad that supports handwriting recognition, which is handy for entering info in say, the navigation system. Certainly, more of a gimmick than something that adds convenience, per se. And from the 7 Series to the 5 Series and now the 3, you also get gesture control. The BMW Live Cockpit Professional system also supports voice commands. Say "Hello, BMW", followed by a command like "I'm feeling hot." or "Guide me to Inorbit mall" gets the job done.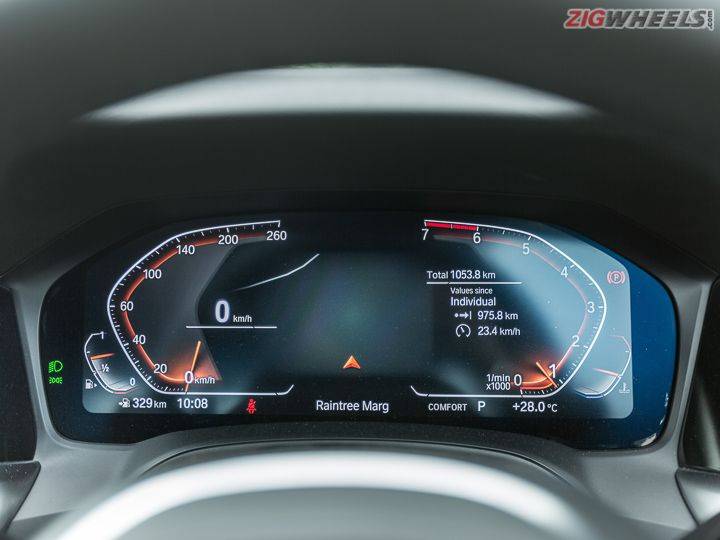 The 12.3-inch digital instrument cluster also makes the cockpit a lot cooler with interactive displays to boot. The interface alters form with the drive mode selected and is also home to the navigation display. But it is quite a data heavy display and needs a while to get accustomed to. Audi's Virtual Cockpit, for example, is easier to understand and read on the move.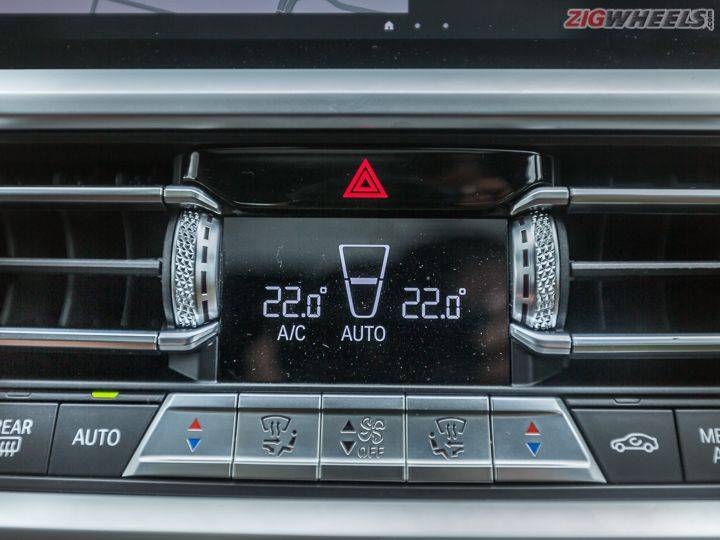 Other features include three-zone climate control, three colour choices of interior leather upholstery, a sunroof, powered front seats with two memory settings for the driver, a wireless phone charger, cruise control and ambient lighting.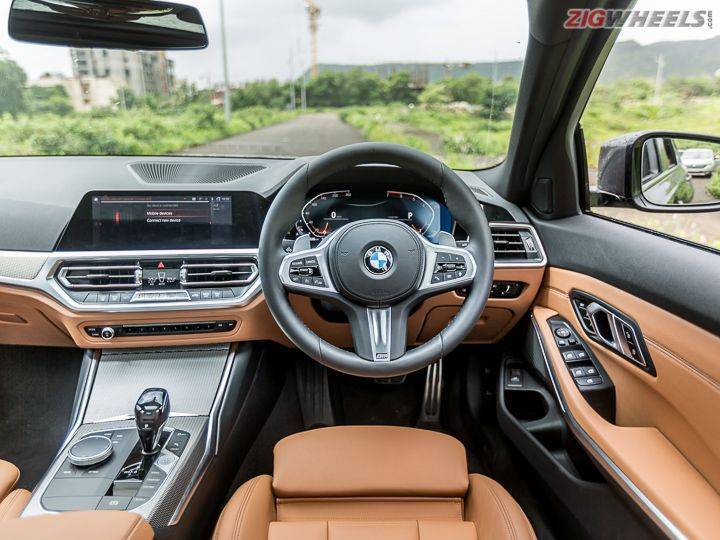 It also offers a more luxurious interior, with the quality moving a step above the old model to make you feel like you're getting your money's worth. However, some of the plastics, like the ones on the AC vents, steering switches and power window switches, keep it from standing shoulder to shoulder with the 5 Series, but it's still an interior that makes you feel special.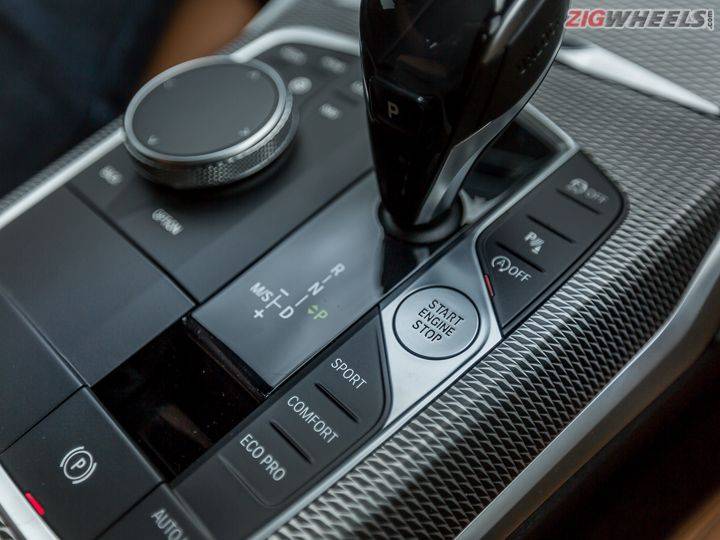 To state the obvious, it's packed with safety kit too and includes six airbags, ABS with EBD, dynamic stability control (DSC), traction control and ISOFIX child seat mounts. It also has goodies like the Park Assistant and Reversing Assistant, aided by the front and rear parking sensors. These systems control the steering inputs while parking, so you only need to modulate the brake and throttle.
Looks To Kill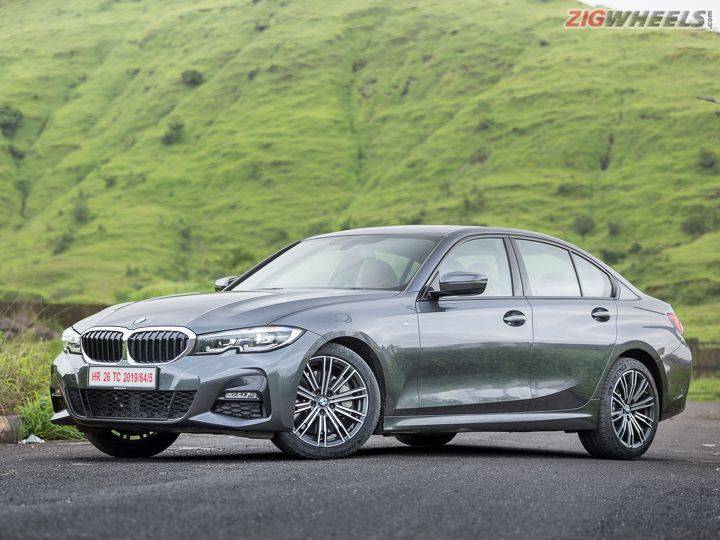 Even though it's grown in dimensions, the chiselled and lean bodywork, especially highlighted in this M Sport grade, make this 3 look even sleeker.
| | |
| --- | --- |
| Dimensions | G20 BMW 3 Series |
| Length | 4709mm (76mm longer vs previous gen) |
| Width | 1827mm (16mm wider vs previous gen) |
| Height | 1442mm (1mm taller vs previous gen) |
| Wheelbase | 2851mm (41mm larger vs previous gen) |
Up front, the aggressively styled bumper makes the 330i look more purposeful while the full LED headlights make a strong statement. The 18-inch wheels of the M Sport may seem a bit busy for some but are sure to turn some heads, especially in motion.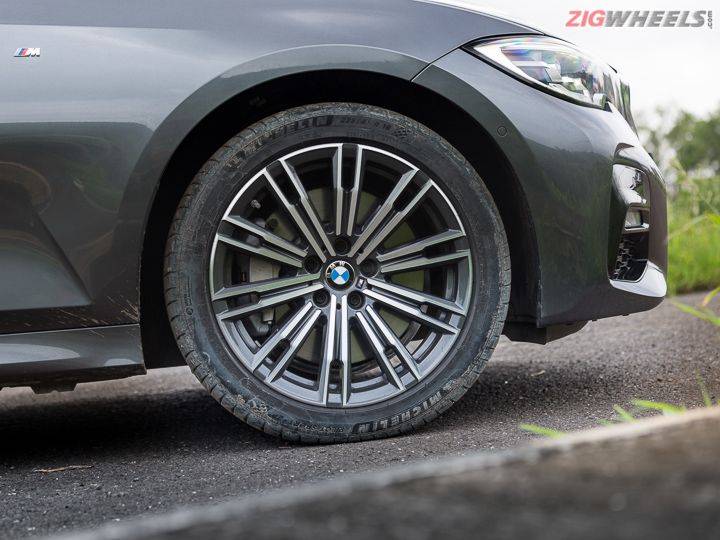 That said, the side profile does seem like an evolutionary change vs the outgoing generation and the silhouette is all too familiar. It's at the rear where things take a drastic change. The new tail lamps evidently take some inspiration from the 7 series on a smaller scale, but they also look like something you'd see on a Lexus. While it's a handsome looking rear, it's not as distinctive as the outgoing generation's. Those twin tail pipes though, are sure to leave you grinning, whether you just look at them or hear them sing.
Last Call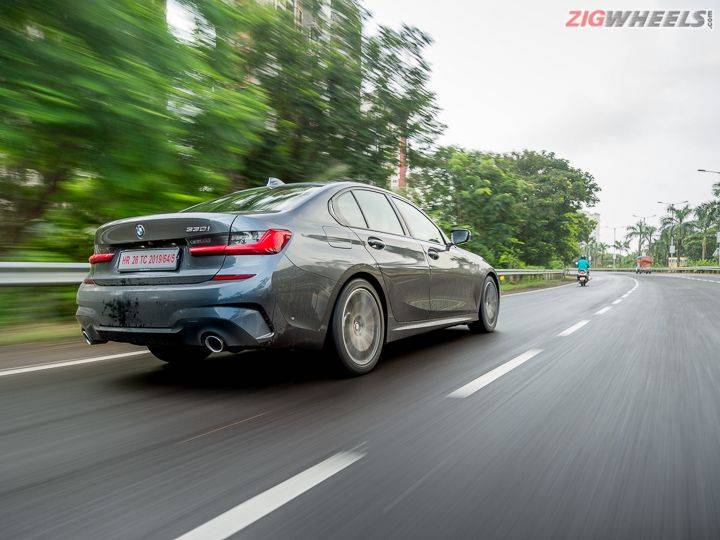 The new BMW 3 Series is a refreshing change in the segment. With prices ranging between Rs 41.4 lakh and Rs 47.9 lakh (ex-showroom India), it certainly isn't a cheap thrill. But it is a thrill, no doubt. It's in a different league when compared to the Audi A4 petrol and is more exciting that the Mercedes-Benz C200 petrol too. While the Jaguar XE 25t delivers good punch, it's not as sharp a handler nor is the interior as good as the 330i's.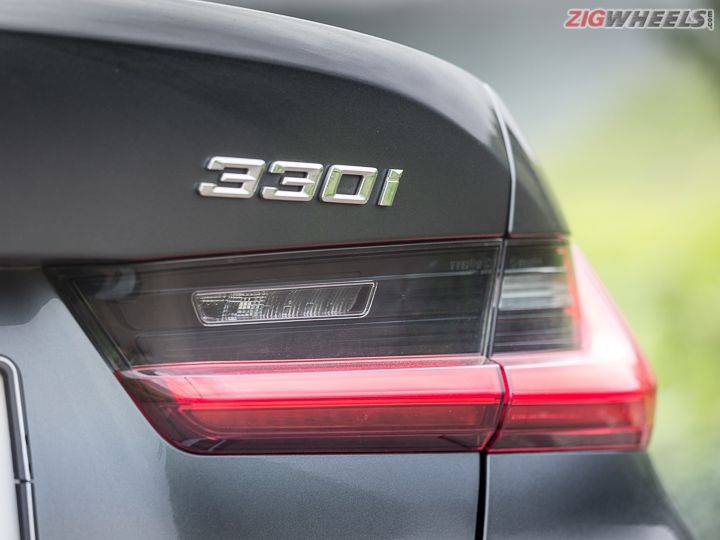 So in this new generation, does the BMW 3 Series do luxury better? Yes. Has it improved on the usability front? Absolutely But these sensibilities are excellently balanced with the lovably silly nature you want from a 3 Series.
So while it's better than its predecessor when it comes to luxury, comfort and tech, most importantly, what it does better than before is going back to its roots, and being a BMW.
By Tushar Kamath August 24, 2019 at 05:00PM